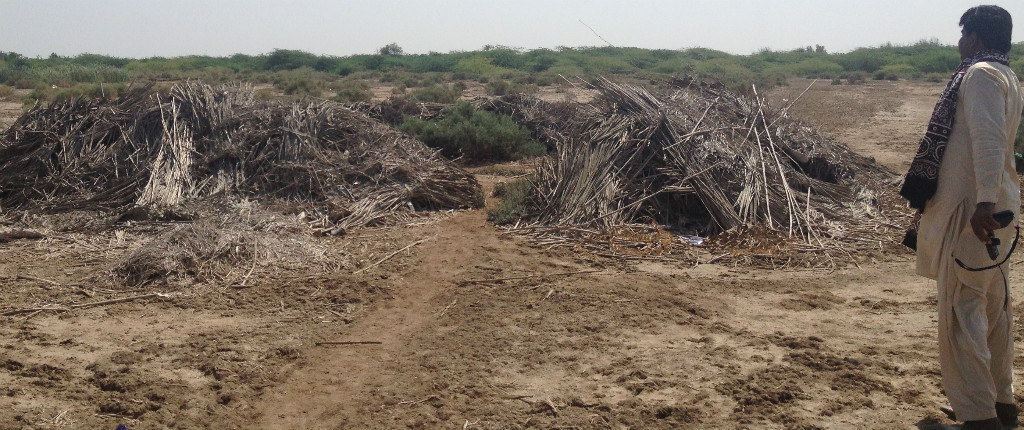 Strengthening communities against disaster
Geography and the effects of climate change make Pakistan highly vulnerable to natural disasters. Sudden catastrophes repeatedly shatter communities, leading to a demoralizing cycle of destruction and rebuilding that places a heavy burden on the resources of vulnerable people in one of the world's poorest countries.

The Sindh region, where Malteser International has been working since 2015, is particularly prone to disasters such as floods, storms, droughts and earthquakes. Like most regions of Pakistan, its healthcare system is severely overstretched. Malteser International's project zone in the coastal Thatta district is particularly vulnerable to natural disasters, but completely lacks the structures necessary to cope with these events. Malteser International is working to improve basic medical care, as well as water, sanitation, and hygiene measures to help develop this coping capacity.
As well as the environmental threat of natural disasters and climate change, Malteser International's project areas in Thatta face a range of social problems including severe poverty combined with a chronic lack of economic opportunity.

A lack of clean drinking water, appropriate sanitary facilities, and poor hygiene practices make most of the inhabitants of these areas especially vulnerable to the transmission of avoidable water-borne diseases like cholera. Devastating floods occur almost annually, taking a heavy toll on a population with little to no access to basic medical facilities, while pregnant women and children suffer disproportionately because of their weakened immune systems.
To improve the resilience of around 60,000 people vulnerable coastal communities by strengthening local healthcare provision, improving water, sanitation, and hygiene structures, and training local people in disaster risk-reduction techniques.
Support for three healthcare facilities with the provision of medication, medical equipment, and additional trained personnel
Changes to improve the quality and accessibility of basic health care with a focus on malnutrition and mother-and-child health
Information campaigns to improve hygiene practices
Construction and rehabilitation of disaster-resistant water, sanitation, and hygiene infrastructure
Training and advice on disaster risk-reduction for local actors and authorities
Development of disaster risk-reduction plans
Country info
Capital: Islamabad
Area: 796.095 km²
Population: c. 182.1 m
Project data
Project duration: Since June 2016
Donors: German Federal Foreign Office, private donations

Last updated: November 2017