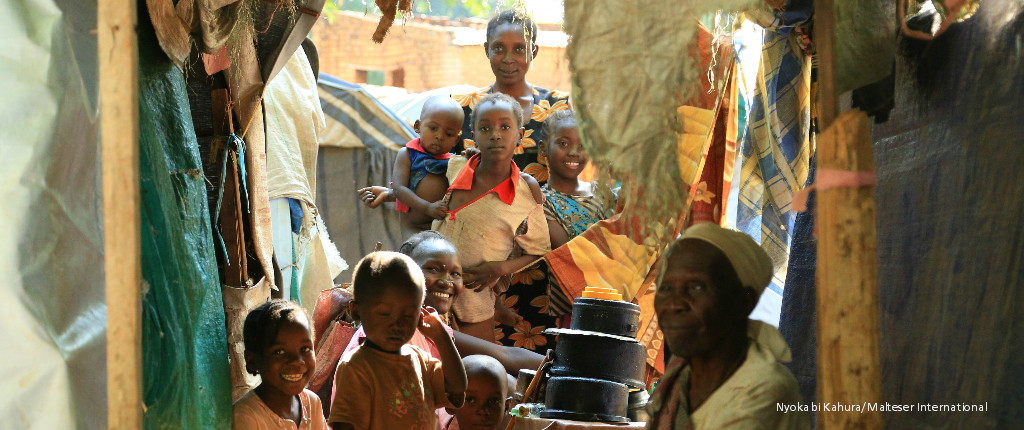 Our Work

Combatting Hunger in South Sudan
Combatting Hunger in South Sudan
After the civil war in December 2013, renewed outbreaks of armed conflict in July 2016 have drastically worsened the situation in South Sudan. With growing ethnic and tribal resentments and conflicting parties fragmented into many different armed groups across the country, hopes of peace in the young nation are fading. Assassinations and retaliatory measures as well as attacks and road ambushes have also increased.
The civil war and the reduction in food production caused by the ongoing drought has worsened the already precarious economic situation in South Sudan in the past year. However, various other factors such as the decline in oil exports, high inflation, and corruption have contributed to the worsening humanitarian crisis among the South Sudanese people. As of March 2017, around 100,000 people faced starvation and five million people were dependent on food aid.
Malteser International is providing emergency assistance at two locations in South Sudan:
The region Wau is highly affected by violence and displacements. The conflicts in the region escalated at the end of 2015. Villages in the region were plundered and burnt down. Many displaced people sought refuge in the city of Wau, with their relatives or at reception camps. In July 2016, the conflict itensified once again, this time reaching the city of Wau. An even higher number of people, among them many children, fled to the camps. Consequently, resources for the remaining population in the city of Wau, especially drinking water and food, became scarcer than ever before.
Lologo is a southern suburb of Juba, the nation's capital. Due to the ongoing drought in the region, harvests from the local vegetable cultivation along the Nile are so poor and cannot meet the needs of the local population. Many children can no longer go to school regularly and are forced to look for food on the streets. For this reason, Malteser International's combined program aims at promoting nutrition, education, and hygiene.
Improving food security and education for children
Improving the hygiene and living conditions for both internally displaced persons and the host communities
Regular school meals for children in preschool and primary schools in Wau and Juba
Cultivation of school gardens and vegetable gardens
Drilling of boreholes, installation of washing platform and helping with the construction of latrines
Health and hygiene measures, including the distribution of soap
Awareness raising measures for water, sanitation and hygiene, as well as for healthy and well-balanced nutrition
Country info
Capital: Juba
Area: 644.329 km²
Population: approx. 12 million
Project data
Project duration: since June 2016
Financing: German Foreign Office, German Relief Coalition (Aktion Deutschland Hilft), German Federal Ministry for Economic Cooperation and Development, private donations

Last updated: May 2017