Help and Donate

What we do with your donation
What happens when you donate to Malteser International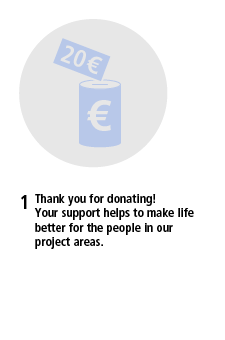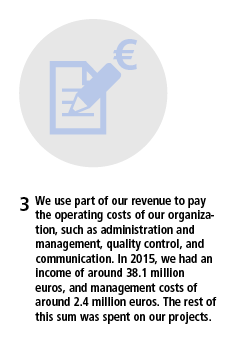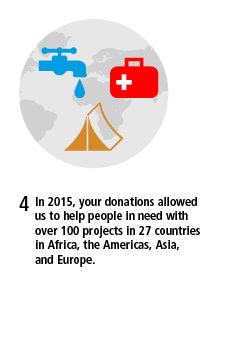 Making a real difference
We always work to make sure that the money entrusted to us is put to work as best as possible. This allows is to have a real positive impact on the lives of people in need, and means that donors can rest assured that their contribution is really making a difference.
Security
Your donation will be sent securely using an SSL encrypted server. Please always fill out the form in full. Partially completed forms cannot be accepted for security reasons. You will receive an email confirmation from us before your donation is deducted from your account.

Unauthorised access to your account information is not possible – your details will only be transmitted to us in an encrypted form, and the SSL connection between your client web browser and the server prevents third parties from intercepting this information. You can rest assured that your donation to Malteser International will be secure.
Donations in US Dollars
If you would like to make a donation in US Dollars, you can do so at the website of Malteser International Americas www.orderofmaltarelief.org

The staff at Malteser International's Americas Office in the United States will gladly assist with donations, as well as enquiries from donors, supporters, corporate sponsors, and others interested in supporting programs in North America, Latin America and the Caribbean.