Our Work

Reducing human suffering in Bangladesh
Reducing human suffering in Bangladesh
Interview with Yvonne Dunton
According to the International Organization for Migration (IOM), 620,000 Myanmar nationals and counting have arrived in the southern district of Cox's Bazar, Bangladesh since August 2017. Refugees are first taken to a temporary camp for screenings, before they are settled in what is called the "Mega Camp", where they can build their small shelters from plastic sheeting and bamboo. The camps are seriously overcrowded, the shelters clinging on rolling hills, with the valleys prone to flooding, leaving insufficient space for basic facilities such as hand pump wells, latrines and health posts. The pace and scale of the influx has also made it difficult to set up shelter, sanitation facilities, and provide food and health services. Due to the high number of refugees arriving in such a short time, the situation in Bangladesh has spiraled into a humanitarian crisis.
In this interview, Malteser International's Yvonne Dunton, 54, gives us an insight on what has been termed the world's fastest-developing refugee emergency.

Ms. Dunton, Can you describe the current humanitarian situation for us?
Many of the refugees have suffered considerable loss and hardship before arriving at the camps in Bangladesh. Wounds from weapons and burns are being treated in the hospitals, which are overstretched. Women have lost their husbands, children have lost close family members. Many are traumatized by the recent events and don't know how to look forward into the future. What they have for now is a safe place to stay, food, very basic shelter, water, health care and maybe the hope that the international community will continue standing by their side in the coming months.
According to a recent survey in one camp, the malnutrition rate of children under 5 years of age is around 24% - just about 1 in 4 children.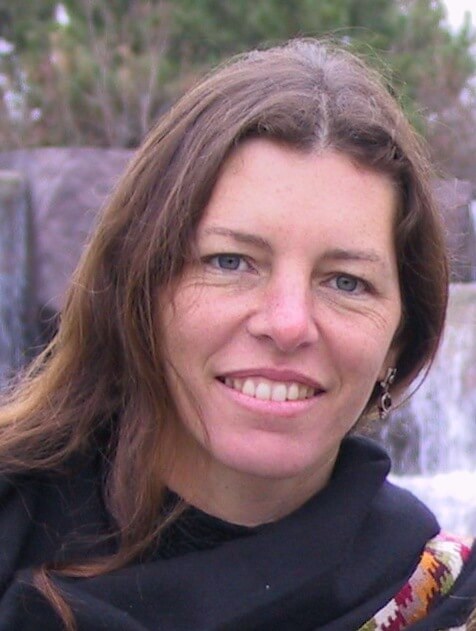 What has been done since the influx of refugees in August?

Considerable international goodwill and funding for the first months of the refugee crisis has been mobilized, which allowed for a rapid mobilization to distribute basic food and non-food items, build wells and latrines, set up health centers, strengthen the existing hospitals and provide psycho-social support. The Bangladeshi government and the international community have been collaborating closely in order to address the enormous needs of the refugees. Various forums have been organized and have recently started operating in order to better coordinate the many national and international organizations willing to support the refugees.

What are the urgent needs of the refugees?

Most refugees arrive with almost nothing and thus are fully dependent on external support to cover even the most basic needs of shelter, food, cooking utensils, firewood, water and health care.
The malnutrition of infants and young children needs to be tackled through supplementary feeding programs. The overcrowding and poor hygienic conditions need to be urgently addressed to avoid an epidemic. With hospitals overcrowded, disease prevention, early disease detection and prompt treatment will help stabilize the health services system.

Malteser International responded to the crisis in September by providing mobile clinics in camps.
Can you tell us more about the intervention?

Malteser International has partnered with Gonoshasthaya Kendra to establish two health posts. Gonoshasthaya Kendra is an experienced Bangladeshi non-governmental organization, which was founded in 1971 during the war of independence and is guided by ethics, gender equality and transparency. With Malteser International technical and financial support, Gonoshasthaya Kendra has rapidly set up and staffed two health posts within the "Mega Camp". The well-stocked clinics are running 7 days a week, each receiving over 100 patients a day for primary health care services free of charge. Volunteers working within the health post support children with lessons in hygiene and a supplementary meal. Children who are malnourished are referred to a therapeutic feeding center.

What are the challenges currently being faced by humanitarian organizations?
The serious overcrowding of the refugee camps is one of the greatest constraints for humanitarian organizations to set up adequate basic services. There is simply not enough space. Additionally, the western part of the "Mega Camp" is very difficult to access in order to provide services due to lack of roads.
Due to the uncertainty of future developments and decisions of the Bangladeshi government, only short-term planning is currently possible.
What has been your personal experience of the situation?
Despite the troubling situation on the ground, it is a delight to see so much goodwill and generous funding from many individuals and countries as well as the hard work of aid workers and volunteers. With these factors, the crisis of basic survival of the refugees from Myanmar is bound to ease. This is a very encouraging fact.


November 24th, 2017