When a devastating earthquake struck Haiti on January 12, 2010, 316,000 people died, more than 1 million became homeless and another 1.5 million were injured. Neighborhoods were destroyed, rubble lined the streets, families were separated and hundreds of thousands of lives were lost.
Malteser International has been active in Haiti since the earthquake in 2010. Following initial emergency relief and support with rebuilding efforts, we are now working with partners in the country to build up structural capacity of civil society organizations in the Water, Sanitation and Hygiene, disaster preparedness, and food security.
Since the 2010 earthquake, Haiti has struggled with natural disasters, epidemics, and political instability that continue to disrupt the country today.
Haiti marks 10 year anniversary of earthquake amid worsening food insecurity
Haiti: Relief efforts step up following hurricane
Haiti: Malteser International prepares emergency relief after Hurricane Matthew
Dominican Republic: Hundreds of thousands of Haitians threatened with expulsion
Belle Anse, Haiti: from drought to flourishing fields
World Water Day 2015: Building latrines for the school children of Tabarre (Haiti)
View all news
Become a sponsoring partner and provide longlasting aid for people in need
As a sponsoring partner, your regular donation gives real, life-changing help to people in need in our project regions. Your commitment helps us plan ahead and bring about long-lasting impact.
We put your generous donation to use, bringing help to those who need it most.
Our monthly newsletter will keep you regularly updated on our work.
You can easily amend or stop your payment at any time.
You will receive a tax donation receipt.
Contact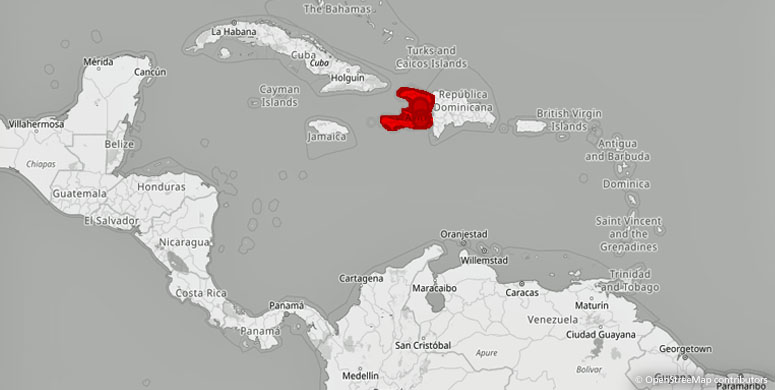 Malteser International Location: Port au Prince and Belle Anse