Humanitarian aid in Afghanistan
Afghanistan is amongst the poorest countries in the world. Since the Soviet invasion of 1979, the country has been blighted by war, violent conflict and terrorism. Regular terror attacks, increasingly difficult living conditions, an almost absent access to education, inadequate healthcare and unemployment have made life more unbearable for the Afghan people in the last decade. Afghanistan currently sits in fourth place on the global list of high-risk countries.
Since 1979, many people from Afghanistan have fled to neighbouring Pakistan, in the hope of starting new lives. A large number of these people, presently living in Pakistan, have never been to their home country and have integrated well into the Pakistani community, especially in the Khyber Pakhkuntkhwa region. However, since June 2016 the government of Pakistan has accelerated the repatriation of Afghan nationals. Ever since, over a million Afghans have returned to their homeland, not having any prospects of adequate housing and job opportunities. Many of them have been living under inhumane conditions in temporary camps without access to adequate accommodation, clothing, education or nutrition.
Donate now and support people in Afghanistan!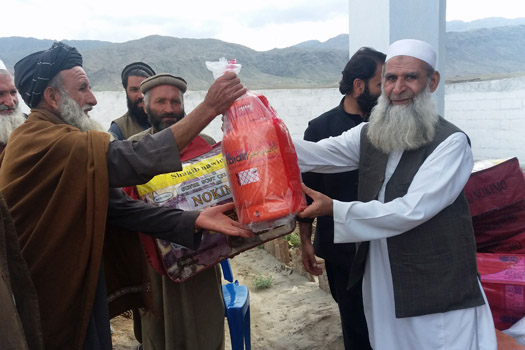 With your donation we support returning families
Until the end of 2007, Malteser International had its own office in Afghanistan and up to that point implemented projects in the fields of health, education and income-generation.
Between 2008 and 2013, Malteser International sponsored an educational TV-program through a partner organization in Masar Sharif. Malteser International, in conjunction with the partner organization Afghanischer Frauenverein e.V. (Association of Afghan Women), has also provided emergency aid for returning families in the Laghman Region since March 2017. The returning citizens are provided with food, warm blankets and gas cylinders for their heating stoves.
Become a sponsoring partner and provide longlasting aid for people in need
As a sponsoring partner, your regular donation gives real, life-changing help to people in need in our project regions. Your commitment helps us plan ahead and bring about long-lasting impact.
We put your generous donation to use, bringing help to those who need it most.
Our monthly newsletter will keep you regularly updated on our work.
You can easily amend or stop your payment at any time.
You will receive a tax donation receipt.
Starting from €5 per month
Projektinfo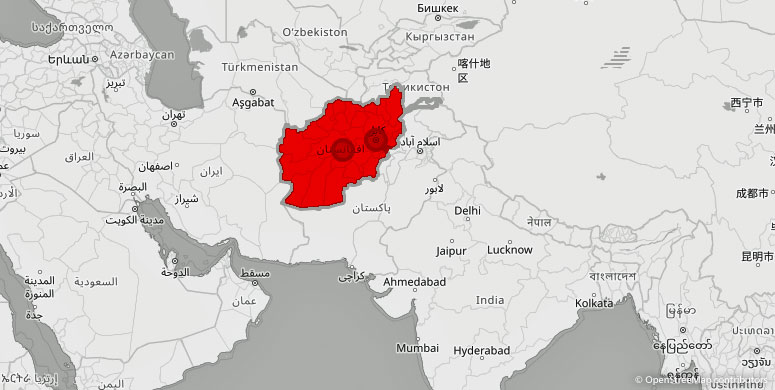 Projektregionen: Walayati Village (Distrikt Bagarami), Bazari Village (Distrikt Kalakan), beides Provinz Kabul
Partner: Union Aid
Daniel Hilbring
+49-(0)221-96441-232