Despite being home to more millionaires and billionaires than any other country in the world and having one of the world's strongest growing economies, almost 70 per cent of people in India live on less than two dollars a day. Around one fifth of Indians are undernourished, and approximately a third of adults cannot read and write. The country's infrastructure remains poor in many areas, with around 240 million people having no electricity supply, and more than 600 million having no sanitation.
Malteser International is working through partners in India to contribute to poverty reduction through development and community participation, employing a multi-sectoral approach. Our aim is to help make members of marginal groups less vulnerable to natural disasters, which affect them disproportionately to the rest of the population.
Support our work in India with your donation!
How you support us with your donation
In India we are particularly committed to fighting poverty among disadvantaged population groups in the state of Rajasthan.
With a holistic approach, our aim is to break the cycle of poverty and dependency and to improve people's living conditions which includes measures ranging from food security, improving the water and sanitation situation to acute emergency aid.
Become a sponsoring partner and provide longlasting aid for people in need
As a sponsoring partner, your regular donation gives real, life-changing help to people in need in our project regions. Your commitment helps us plan ahead and bring about long-lasting impact.
We put your generous donation to use, bringing help to those who need it most.
Our monthly newsletter will keep you regularly updated on our work.
You can easily amend or stop your payment at any time.
You will receive a tax donation receipt.
Contact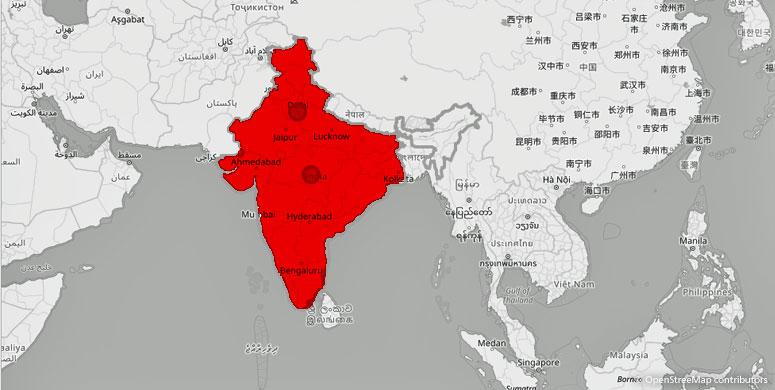 Malteser International Locations: Rajasthan
Partner: UNNATI