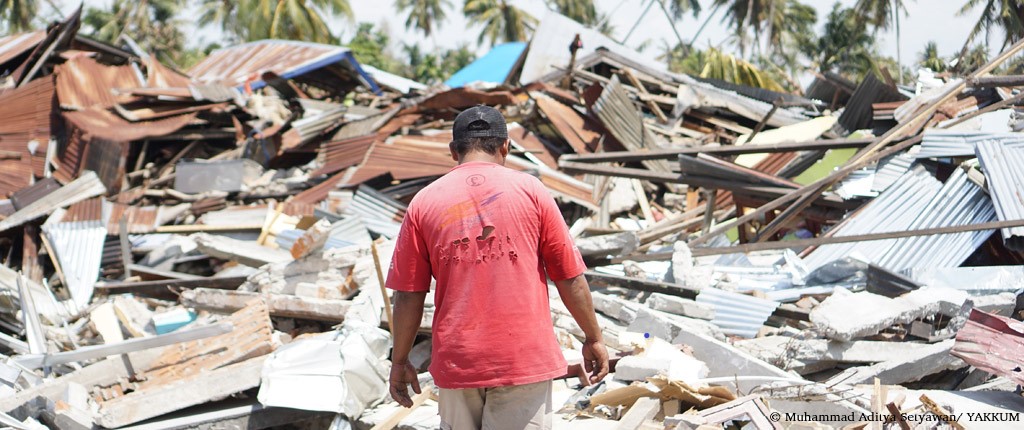 Helping Families Recover: One Year After Indonesia's Earthquake and Tsunami
It has been one year since a deadly 7.4-magnitude earthquake triggered a tsunami off the coast of the Indonesian island of Sulawesi, killing 2,000 and seriously injuring 4,400. Waves up to 20 feet in height pummelled the city of Palu, destroying houses and bringing devastation to the lives of millions. Nearly 5000 people in Indonesia died from natural disasters in 2018, making it the country's deadliest year for natural disasters since the Indian Ocean Tsunami in 2004.
Since September 2018, Malteser International and partners have reached over 10,000 families in communities within Donggala and Sigi districts with critical humanitarian assistance, including water and sanitation, health and nutrition services as well as hygiene packages and shelter kits.
Make a donation to support our efforts to help families recover and rebuild.

How Malteser International is helping in Indonesia
Indonesia lies along the so-called Pacific 'Ring of Fire', a volatile seismic area with a high degree of tectonic activity. This location makes the country particularly prone to natural disasters, including earthquakes, tsunamis, and volcanic eruptions. Although the country has coped with the challenges of these natural disasters, the capacity to deal with large natural disasters is often limited.
Bridging the gap between emergency humanitarian aid and long-term development is essential to help people survive disasters and get back on their feet. Malteser International is helping to strengthen local communities' ability to bounce back after natural disasters, withstand future events, and return to normal living conditions.
In the aftermath of the disaster, Malteser International worked with YAKKUM Emergency Unit (YEU) to repair and restore damaged health centers in Sulawesi. Remote areas close to the epicenter of the earthquake are still lacking in adequate sanitary facilities, many of which were destroyed or damaged in the earthquake. In the coming months, Malteser International will be working with Indonesian partner organizations to bring about lasting improvements in water, sanitation, and hygiene situation of affected communities.
Country info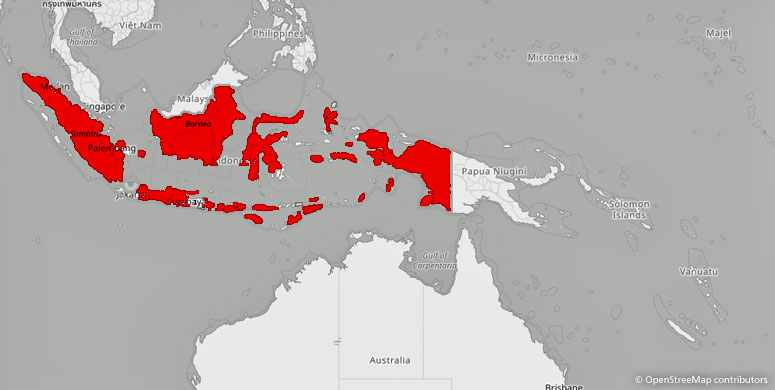 Capital: Jakarta
Area: 2.02 Mio. km²
Population: ca. 262 million