Pakistan is at high risk from climate change and natural disasters. Events such as earthquakes, typhoons, flooding and drought have haunted the country for years, and regularly swept away the foundations on which the lives of hundreds of thousands of families were built.
Internal and external political issues have also left their mark on the country, leading to chronic instability. Anti-Terror operations along the Afghan border have led to years of population displacement and Pakistan is now home to over 2.5 million displaced people, mostly from crisis-ridden Afghanistan.
Your donation provides help for refugees!
Malteser International has been continually active in Pakistan since the Kashmir earthquake of 2005, providing help after a succession of humanitarian crises. Our aid focuses on healthcare, livelihood security and disaster preparedness. Since 2014, our activities have targeted communities in the Swat and Peshawar regions (KPK province) and on various districts of Sindh province.
Pakistan adopts "Bangkok Principles" on Health and Disaster Risk Reduction.
Monsoon flooding in South and South East Asia: Disaster Risk Reduction saves Lives
Pakistan: Malteser International prepares flood relief
View all news
Contact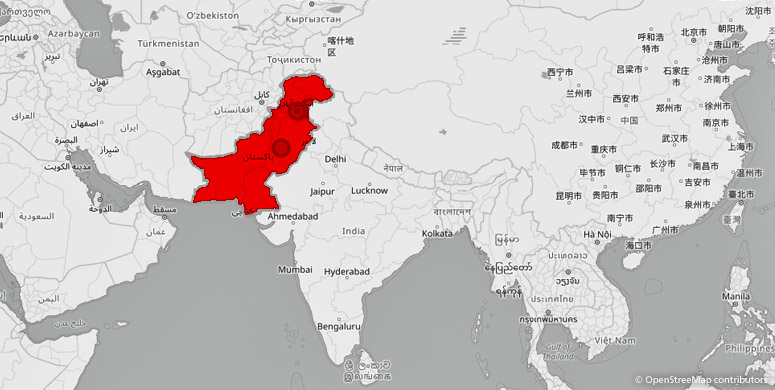 Malteser International Locations:
Khyber Pakhtunkhwa Province, Sindh Province, Islamabad (Country Office)