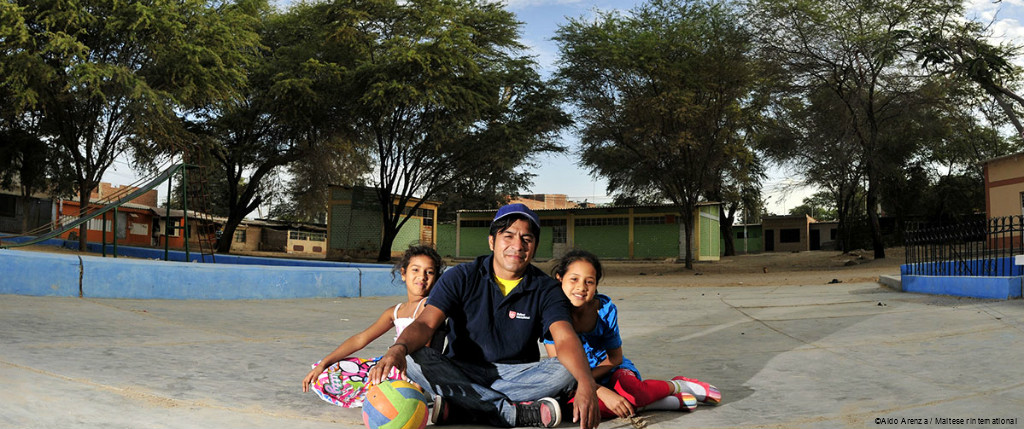 Peru is South America's third largest country by land area, and characterized by extremely strong rural to urban migration. Almost a third of all Peruvians – around 10 million people – live in the Lima metropolitan area. Although, Peru has experienced one of the strongest rates of growth in Latin America in recent years, poverty and malnutrition remain a grave problem, which disproportionately affects the country's indigenous population.
In many rural areas, as well as on the outskirts of Lima, more than 50 per cent of the population live on or below the poverty line, meaning that they have to survive on 1.25 USD or less per day. Coupled with the lack of water, sanitation and health facilities, the effect on the health of the population is grave. Almost one in five children in the country is chronically undernourished. Peru also lies in a seismically active zone, and violent earthquakes, the last of which, in 2007, resulted in more than 500 deaths, often shake Peru.
Malteser International has been working with Malteser Peru (MAPE) since 2007. The aid service was founded in 2001 as a volunteer service on the model of that run by the Order of Malta in Germany. Our primary goal is to increase the capacity and training of MAPE in the area of disaster risk reduction. We also support a school cantina set up by MAPE, which feeds around 55 children in Valle Amauta, as well as a home for elderly people in need at Querecotillo near to the border with Ecuador.
As a sponsoring partner, your regular donation gives real, life-changing help to people in need in our project regions. Your commitment helps us plan ahead and bring about long-lasting impact.
We put your generous donation to use, bringing help to those who need it most.
Our monthly newsletter will keep you regularly updated on our work.
You can easily amend or stop your payment at any time.
You will receive a tax donation receipt.