The Philippines is one of the countries most affected by natural disasters in the world with frequent tropical storms, typhoons, earthquakes, volcanic eruptions, floods and droughts. In November 2013, typhoon Haiyan devastated wide stretches of the Visayas archipelago, killing over 6,000 people and injuring around 28,000. More than 14 million people were affected in what was the strongest storm ever recorded in the country. In September 2018, tropical cyclone Mangkhut made landfall on the northern end of the Philippine island of Luzon, leaving at least 60 people dead and displacing tens of thousands of people from their homes.
The country also faces large regional income inequalities. Large sections of the population are still without access to adequate sanitation or safe water, a situation which is worsened by frequent natural catastrophes. This is especially the case in the Eastern Visayas region, one of the poorest areas of the country. Waste management and disposal is also posing great environmental challenges for the country.
Give a donation to support our work in the Philippines!
Our work in the Philippines: Emergency relief, disaster preparedness and better access to water and hygiene
Malteser International has been working in close cooperation with the Philippine Association of the Order of Malta since 2009. In addition to providing emergency relief for people affected by natural disasters, the focus of our work lies in rebuilding water, sanitation and hygiene facilities, and in the field of disaster risk reduction. Our regional focus are the provinces of Northern Samar and Benguet located in the Eastern Visayas and the island of Luzon respectively.
Our projects in the Philippines
Become a sponsoring partner and provide longlasting aid for people in need
As a sponsoring partner, your regular donation gives real, life-changing help to people in need in our project regions. Your commitment helps us plan ahead and bring about long-lasting impact.
We put your generous donation to use, bringing help to those who need it most.
Our monthly newsletter will keep you regularly updated on our work.
You can easily amend or stop your payment at any time.
You will receive a tax donation receipt
Contact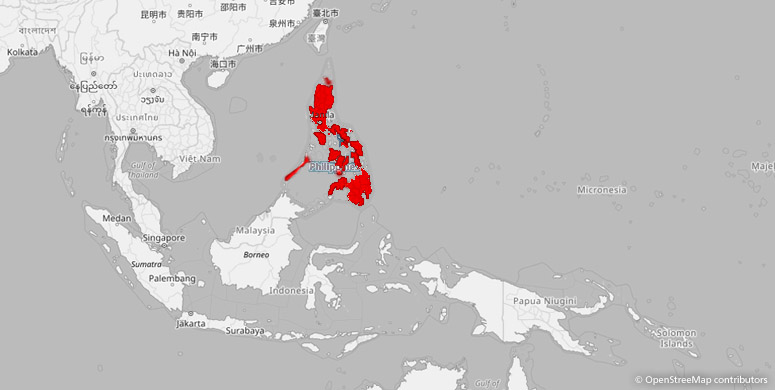 Isabel Brenn
+49 (0)221-96441-236
Email: isabel.brenn(at)malteser-international.org
Malteser International Locations: Manila, Catarman