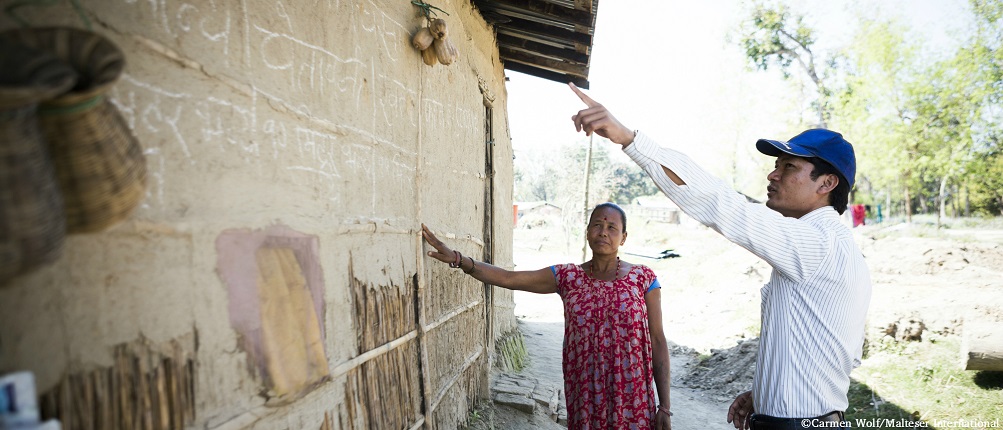 Improving flood resilience across the Nepalese border
The border between India and Nepal provides no protection from the flooding that the Ghaghara River causes regularly in the districts of Bahraich and Barabanki in Uttar Pradesh on the Indian side, and Bardiya District in Nepal. The people in the flood plains also share a similar cultural and linguistic background, and traditionally, exchanges across the border have taken place relatively freely. Life is hard in the marginal territories: landless farmers often have no access to water or sanitation facilities and the annual flooding has a devastating effect on their livelihoods.

Providing the vulnerable populations on both sides of the border with access to water, sanitation and training to secure their livelihood security will reduce their exposure to disaster during future flooding. For the population exposed to flooding, participatory planning at a local level and an emphasis on local leadership will increase the stability of their livelihood in the face of disaster. Problems that are shared on both sides of the border and similar along the course of the river can be dealt with jointly: making for a meaningful and effective intervention.
To improve the hygiene conditions and the level of access to safe water and secure livelihoods in Nepal's Bardiya district and in Bahraich and Barbanki district in Uttar Pradesh, India, especially during times of flooding.
Providing 4,000 households in three Village Development Comittees (VDCs) in Bardiya District (Nepal), and 5,061 households in Bahraich and Barbanki district (India) with access to safe water and flood proof communal latrines built and designed as a pilot.
Strengthening flood resilience among the people affected by the floods by improving livelihoods
Encouraging local government leaders and institutions to improve planning processes and to integrate WASH and livelihood aspects in the local development plans.
A regular cross-border exchange providing a fast transfer of knowledge between the project regions, thus strengthening the project activities.
Country info
Capital: New Delhi
Area: 3,288,000 km²
Population: c. 1.25 Billion
Project data
Project duration: since April 2014
Donors: BMZ, ADH, "Stiftung Indien Kinderhilfe", private donations
Partner: RSDC (Nepal), SSK (India)

Last updated: Juli 2016