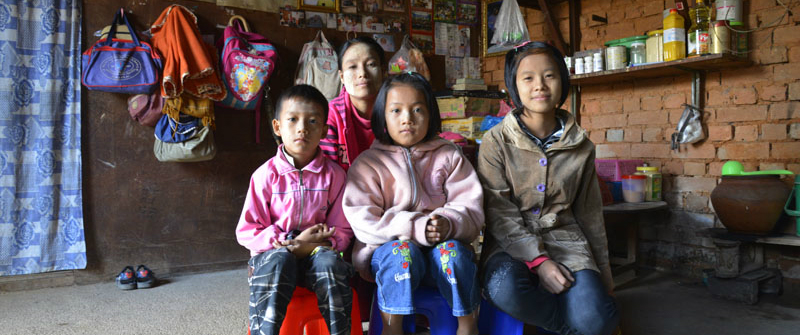 Ma Dena's Life With HIV/AIDS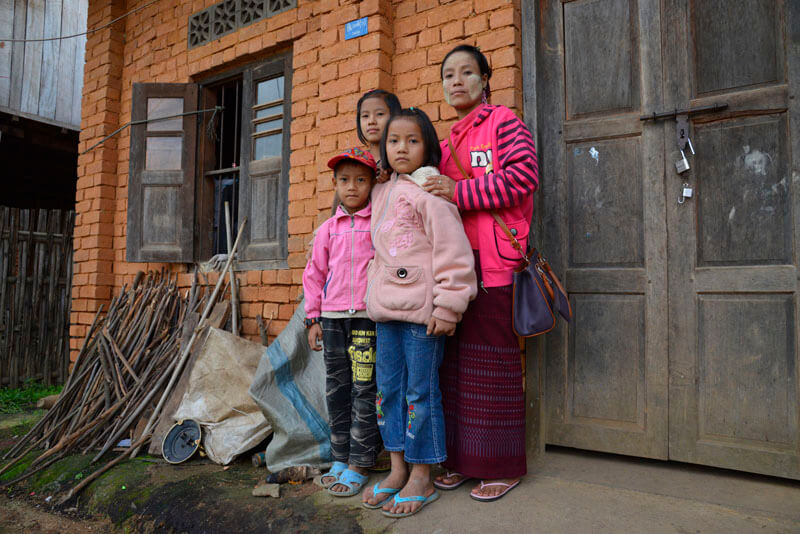 One can never imagine that a life-threatening disease, such as AIDS, will play a major role at some point in your life. As a housewife and mother of three I never thought I would categorize as being at risk of contracting AIDS.
My husband is very busy, since his job asks for him to travel a lot. That is why he has very little time to spend with his family. So I did not know about all the details of his daily life. In line with our traditional lifestyle, I am happy to spend the days with my three children and to have enough food at home, despite my husband's low income. We lived a happy and peaceful life as a family.

AIDS struck my husband without warning. He, like myself, did not know about this disease or its consequences. He got weaker day by day, until he could not work anymore. In the end, we had to take him to the hospital. As his health did not improve, we were informed that he was infected with AIDS. The hospital is located in our neighbourhood, a very poor area, and did therefore not have the capacity to treat the disease. We were then informed about an organisation which could help us. This organisation, Malteser International, contacted me and I got introduced to the head of the self-help group for people living with HIV/AIDS. Yet at that time my beloved husband sadly passed away… The loss of him left me with three children to look after and no type of income. Additionally, I was starting to feel bad, I was always so tired…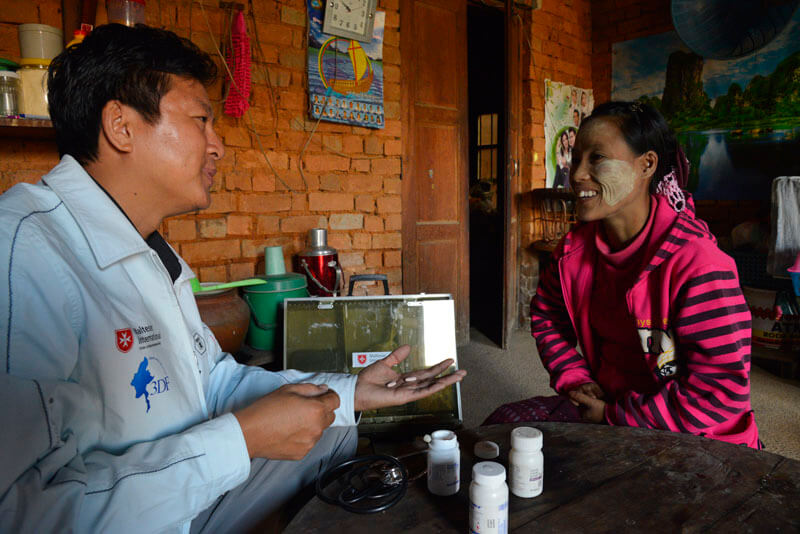 At that moment I understood that I needed to be tested to see if I was also infected. Up until then I honestly did not know exactly what AIDS was, except that it could be deadly. Now, AIDS was the reason why we fell into debt after the hospitalization of my husband, and it was also the reason why my family was stigmatized as "the AIDS family" in our neighbourhood.

After going through Malteser International's Counselling and Awareness programme I agreed to get my blood tested. The result clearly showed that I had also contracted AIDS.

Sometime later, they told me that I was additionally infected with Tuberculosis. By then I was very skinny and weighed only 44 kg. Suicidal thoughts started appearing in my mind, but then I was reminded of my three children and I quickly discarded suicide as an option. Luckily enough, my children were not infected.

As we no longer had an income, I could not pay the rent or buy us food. The staff at Malteser International helped us by providing my family with a shelter and contacted the World Food Programme for our daily food ration. Words cannot express how grateful I am for all the help and support we received from Malteser International. Without their help we could not have survived.
Now I have my own income, as I can grow some vegetables near our temporary house for us to eat and also to sell. I get health check-ups at Malteser International's clinic frequently, and other times, the doctors and nurses come see me at my house. After taking the medicines for a while, my health finally started improving. Malteser International's staff put a lot of effort into explaining the medicine intake to me and also guided me towards living a healthy life. As I am illiterate, this could not have been possible without their help. My blood results were getting better over time and finally reached a healthy level. I am currently working as the cleaner at Malteser International's Kyaing Tong office. As a part of this organization I feel safe and happy. My three children are now attending school and I hope they can create their own future soon.