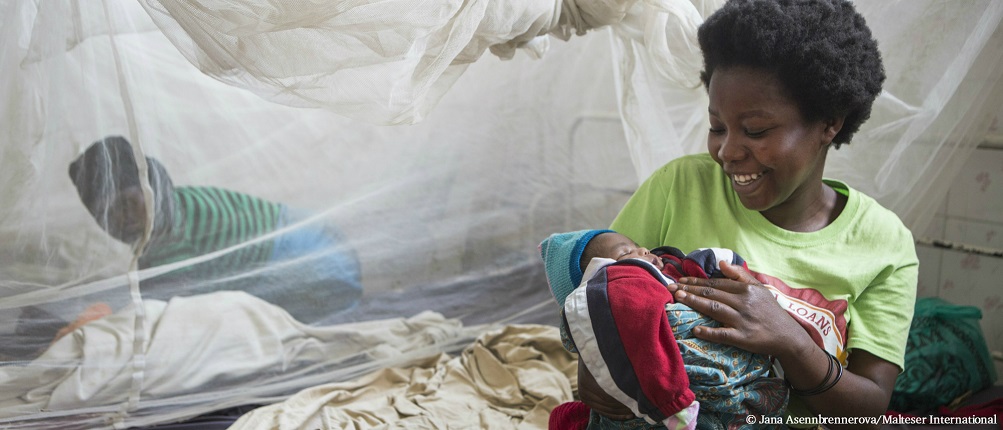 Strengthening the health system for all
The fragile situation in the Democratic Republic of the Congo is reflected the country's weak, or often non-existent social services. Providing the population with adequate medical care poses a huge problem. When services are available, their quality is often poor, and their expense prohibitive for most people.

Since 2006, Malteser International has participated in a European Union-financed project to strengthen the public health system in the northeast of the Congo. Medical centers and hospitals in 7 health zones receive financial as well as technical support to ensure that patients have access to a high-quality affordable health care. This intervention is an important contribution to improving the medical situation of around 1.2 Million people in the provinces of Ituri and Haut Uélé.
The hospitals and health centers in the project region are often lacking in many essential ways. State investment in the health sector is minimal, meaning that facilities must take care of their own funding and that patients often have to pay a high price for treatment. Additionally, medical establishments in outlying areas have a problem in finding well-trained personnel, while the great distance, lack of money, and poor quality road network create difficulties with maintaining the supply of medications. Hospitals, meanwhile, often lack the required space and medical equipment to provide good quality secondary care.
Improving the medical situation of a total of 1.2 Million people in the 7 supported health zones by providing high quality and affordable medical care:
Securing the permanent availability of medications and medical equipment in medical establishments.
Improvement of the range and quality of care offered in selected referring hospitals.
Improvement of the system for financing medical establishments with the participation of the population
Provision of subsidized medication, medical equipment and laboratory material via a regional medical store with the assistance of local health authorities.
Education and training, as well as supervision of medical personnel at all levels of the health system.
Renovation, expansion and equipment of selected medical facilities .
Support for local health authorities in the improvement of management, monitoring and evaluation through goal-oriented financial support.
Introduction of community based health insurance in two health zones.
Country info
Capital: Kinshasa
Area: 2,345,410 km²
Population: c. 70 Million
Project data
Donors: EuropeAid and private donations
Partners: Health centres and referring hospitals, local and national health authorities, community based health insurance providers.